Ride with the King

3 Ways to Gallop into God's Word
Gallop into God's Word by booking your church or youth group's next Bible Conference at the TN Guest Ranch! With the new 100 seat open air pavilion with a beautiful view of the Sequatchie Valley as the back drop there's no better place to gallop into God's Word! Whether you just need a venue or you'd like to book a conference hosted by the Sequatchie Valley International Program of Agriculture (SVIPA) we've got just what you need! With over 200 scriptures in the Bible referencing horses and even more about livestock and agriculture there are plenty of ways to experience an introduction to Inductive Bible Study in an intriguing way when you book a conference hosted by SVIPA (located at the TN Guest Ranch)! You won't want to miss this exciting program that will encompass an introduction to Inductive Bible Study on the new 100 seat open air pavilion, live animal/horse presentations, and so much more!
REGISTRATION IS REQUIRED!
2. weekly Inductive Study
Join us as we gallop into a specific book of the Bible using Precept Upon Precept Inductive Bible Study books! The weekly study + a Ranch Lunch is FREE! Workbooks are FREE for first time students! Register TODAY so we can make sure we have enough workbooks! When: Every Monday from 12pm - 1:30pm CST (1pm - 2:30pm EST) Start Date - Ongoing End Date - Ongoing Where: TN Guest Ranch - 1050 Ray Hixson Rd., Dunlap, TN 37327
REGISTRATION IS REQUIRED!
Second Saturday of the month from April to November!!
Dates for 2023: April 8, May 13, June 10, July 8, August 12, September 9, October 14, November 11
Round up the whole family and gallop on over to the Tennessee Guest Ranch for Cowboy Church of the Sequatchie Valley! The event kicks off at 5:15PM Central Time (6:15PM Eastern Time) with FREE pony rides for the kids and a little 'chuck wagon chow' for the whole family (that's what we call appetizers and drinks!), along with music and fellowship time! The pony rides and chuck wagon will end at 5:45 Central Time/6:45 Eastern Time for everyone to take their seats for the Cowboy Church program which will start promptly at 6PM Central Time/7PM Eastern Time. Don't miss the start or you will miss some beautiful horses and a horse presentation that will help us better understand some of the many horse scriptures found in God's Word! Remember...the ranch is located just over the line in the Central Time Zone so we have posted both the Eastern & Central Times so that everyone will be on time!
Dress Code: Come as you are but please know that Boots, Jeans & Cowboy Hats, and overalls are more than welcome!
Location: Cowboy Church takes place at the Tennessee Guest Ranch, 1050 Ray Hixson Rd, Dunlap, TN 37327. For more information check out our website at:
www.TNHorseVacation.com/Community-Corral/CowboyChurchSV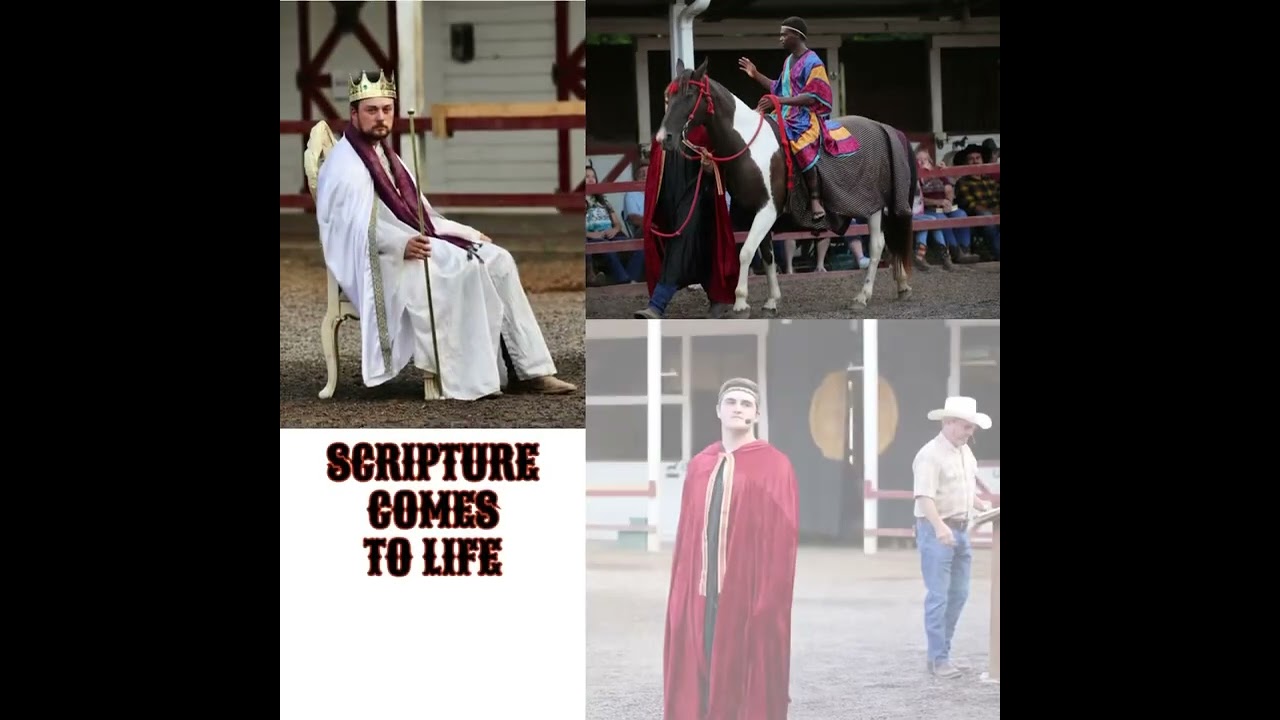 While it is not absolutely necessary to RSVP, it will help us greatly if you don't mind sending us a quick email from our website to let us know your name and how many you are bringing so we can be sure to have enough chuck wagon chow (FREE cowboy appetizers) for everyone!
BBQ Dinner & Barn Dance Fundraiser
Following the Cowboy Church service each month join us for a continued night of good ole family fun! Directly after the service we will have a separate event that is a BBQ Dinner and Barn Dance Fundraiser for our mission work in Central American where SVIPA has the Honduras Horsemanship Mission Project! We'd love for everyone to join us for an event that the whole family is sure to enjoy! Cost: $15/adult and $10/child (donation basis) ** If you or your family needs a vouchure for this event please let us know ahead of time so we can get those to you!
REGISTRATION IS REQUIRED for the BBQ Dinner & Barn Dance